dovedentalstudio@yahoo.com
We're Dedicated to Our Partner Dentists
"We Build Lasting Relationships Through Quality Work and Dependable Services"
At Dove Dental Studio, we pride ourselves on being a High-End "Boutique" Crown & Bridge Laboratory - offering a comprehensive selection of products & services for all of your restoration needs. We've taken traditional dental craftsmanship into the digital age, maintaining the artisanal values & practices of the old school dental laboratory while pioneering the forefront of modern techniques, technologies, and materials. With over 30 years of dedicated service, we can provide our doctors with the valuable resource of our insightful knowledge and expertise. We always take the time to get to know our doctors and their requirements, so we get it right every time. Our doctors say, "Working with Dove Dental Studio is like having your in-house lab."
Our friendly and responsive customer service effectively compliments our consistent high quality. With our highly skilled technicians, we can successfully handle all of your needs promptly. We accept all intraoral scan files. Dove Dental Studio is expertly qualified to assist clinicians who utilize digital impression systems. Our goal is to provide the highest quality products, outstanding service, and dedication to our doctors, staff, and patients.
We design and produce the most beautiful and highest quality dental restorations made in the US—completely customized for each patient. Our team of talented artists, jewelers, and dentists are committed to designing, creating, and placing one-of-a-kind restorations that we are proud to call our own. We create beautiful smiles—for those who appreciate them most.
It's not just cosmetic, and it's not just dentistry. Dental Studio is a one-stop-shop for all your dental needs. Schedule an appointment online, order your prescriptions and lab work, or have an expert dentist answer your questions. Just send us the scan or photos, and our lab technicians will create your custom product—right there in the studio.
Customized to the Doctor's Preference
For dentistry, customized is better. That's why we developed the Dove Dental Studio. This one-stop solution offers all the amenities and services your doctor needs to deliver the best care possible. Designed for efficiency, the Dove Dental Studio includes everything you need for a successful visit with consistent on-time delivery and quality of work.
It wasn't easy, but through superior leadership, we've built a terrific team of certified technicians.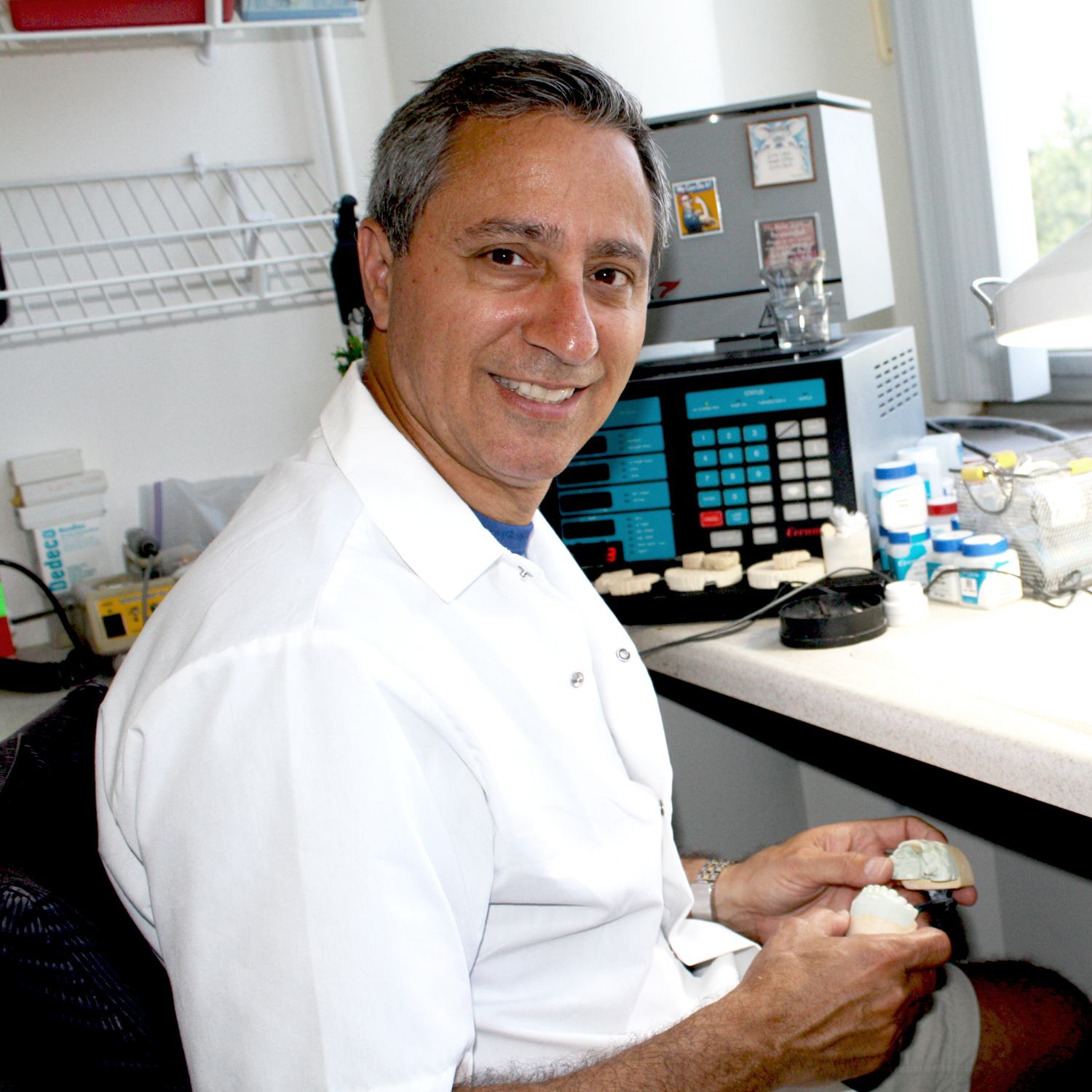 Owner
Michael Aiello
Michael Aiello, the owner of Dove Dental Studio, has been crafting quality restorations for over 30 years. A resident of the Chicago-land area his entire life, he studied at Southern Illinois University in their Dental Tech program. The Dove Dental Studio office has been at the Niles location for over 20 years.
Start a Conversation